Business Tax Problems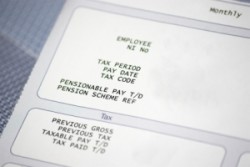 Running a business comes with a host of responsibilities. From managing inventory to paying your employees, you have a lot on your plate. Is it any wonder tax problems often get lost in the shuffle? If you're seeking tax resolution on behalf of your small business or corporation, you've come to the right place. The Levy Group of Tax Professionals is a licensed and insured business tax help firm with 22 years of industry experience and a true commitment to bringing our clients the best possible results. Call today and start down the road toward a life free from income tax problems! We look forward to putting your business back on firm financial ground.
The Levy Group of Tax Professionals' tax attorneys and enrolled agents are qualified to handle a variety of business tax problems, including providing:
Back tax filing
Tax settlement negotiation
Penalty abatement petitions
IRS audit representation
Federal tax court representation
Payroll tax help
And more!
Wherever your company is based in the Kansas City area, you can bring your tax problems to The Levy Group of Tax Professionals. We care deeply about the quality of our corporate and small business tax help. We'll work to find a tax resolution strategy that meets your company's individual needs, taking into account all of the circumstances that contributed to your current tax woes. We always aim to put you into IRS compliance without causing financial hardship for you or your business. For help with tax problems that gets the job done, you can put your trust in The Levy Group of Tax Professionals.
Fast, Affordable Business Tax Help
When your business is in dire financial straits, you can't afford to wait around forever for tax problems help—or spend a fortune getting those issues solved. That's why The Levy Group of Tax Professionals strives to offer some of the quickest turnarounds for help with tax problems in the local area. We'll provide superior workmanship and customer service at some of the lowest prices around. You can feel secure putting your income tax problems in our capable hands.
The Levy Group of Tax Professionals is proud to be affiliated with the National Association of Tax Professionals, the National Association of Tax Resolution Companies, and the American Society of Tax Problem Solvers. We also hold an A+ rating from the Better Business Bureau, a testament to the quality of our tax problems help. If you're ready to take charge of your business tax problems once and for all, we're ready to step in. Call or e-mail us today to schedule your appointment, and to get a free estimate! 
corporate tax
tax problems
small business tax
tax resolution