Tax Attorneys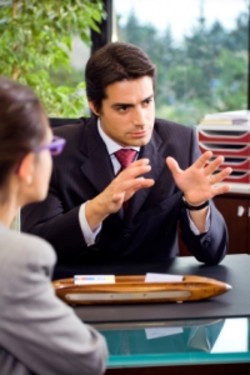 Whether you owe back taxes to local, state, or federal tax authorities, you can put your trust in the tax attorneys at The Levy Group of Tax Professionals to help you find relief. We're Kansas City's source for the expert counsel and sincere compassion you deserve during your time of financial struggle. We're pleased to have tax lawyers for both individual and corporate clients on staff, and to have an overall breadth of knowledge that's unparalleled in the local area. Each tax law attorney on our team can alleviate your tax headaches and provide you with efficient and effective solutions. Don't let tax woes keep you up at night—call The Levy Group of Tax Professionals now to speak with a tax attorney from our firm! 
The government's tax codes can be confusing even when you aren't facing back taxes and the problems that can result from not paying what you owe by the IRS's deadline. When you're dealing with wage garnishment, property liens, snowballing penalties, and other problems, you'll need professional assistance to emerge with your finances intact. That's why it's so important to hire a tax attorney you can trust. The Levy Group of Tax Professionals can help you decipher the complicated syntax and jargon of the tax codes affecting your case, create a customized plan of action, and avoid similar issues in the future. Our tax attorney services include: 
Back tax filing
Tax settlement negotiation 
Penalty abatement negotiation
Lifting of tax liens and levies 
IRS audit representation 
Federal tax court representation 
Business tax resolutions
Legal advice related to tax regulations
And more! 
As a licensed and insured tax law attorney firm, we have all of the relevant training and skill that it takes to bring our clients the best possible results. By taking into account all of the circumstances that led to your current tax problems, we can tailor our tax attorney services to your specific needs. Plus, we'll explain complex tax regulations and practices in terms you can understand. We take pride in offering quality workmanship and customer service, all at some of the lowest prices for working with a tax lawyer in and around Kansas City. 
Tax Lawyers Who Work Fast 
One of the things that sets The Levy Group of Tax Professionals apart from our competitors in the local area is our commitment to quick turnarounds. We'll always work efficiently to bring you fast results, even working 24/7 if that's what it takes to bring you relief. You can count on our tax attorneys to quickly and accurately assess your case, come up with the right solutions to your problems, and take proactive steps to negotiate with the IRS on your behalf. 
When you're looking for a tax attorney in the Kansas City area, look no further than The Levy Group of Tax Professionals. Thanks to our 22 years of experience and our affiliations with the American Society of Tax Problem Solvers, the National Association of Tax Professionals, and the National Association of Tax Resolution Companies, you can rely on the tax attorneys in our group for unbeatable expertise. Whether you're facing back taxes, a tricky IRS audit, or federal tax court proceedings, you're safe hiring an income tax attorney from our firm. If you're ready to resolve your tax issues in the most affordable way possible, while also getting some of the best tax law attorney service in town, call or e-mail us today to schedule an appointment!
tax attorney
tax attorney in
tax lawyers
attorney taxes
tax law attorney