Tax Resolution Services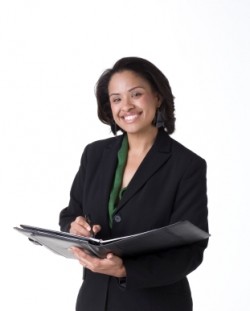 The Levy Group of Tax Professionals in Kansas City is committed to bringing you tax relief. We have 22 years of experience in the tax resolution business, and we'll put everything we've learned to work to provide you with exceptional tax help. We strive to customize every solution to fit the particulars of your specific tax problem, which means you can rely on our tax consultants to help resolve even the most frustrating and difficult tax issues. We provide tax resolution services to individuals and businesses entities, addressing state, local, and federal tax problems. You can count on The Levy Group of Tax Professionals for the extraordinary IRS assistance you deserve. Call today to schedule your appointment with a member of our team! 
We take pride in being deeply familiar with a long list of tax resolution strategies. After learning about all of the circumstances surrounding your tax problems, our tax consultants will implement the tax settlement and negotiation tactics that are best suited to your case. The Levy Group of Tax Professionals is your best bet for swift, effective tax resolution services, including: 
Tax settlement negotiation 
Offer in compromise petitions
Installment agreement creation
Penalty abatement
Wage garnishment cessation 
Tax lien and levy removal 
Innocent spouse relief claims
And more! 
Has the federal government placed a lien on your assets, such as your home, business, or vehicle? Is the debt reduction that an offer in compromise provides your only answer for financial stability? Are you hoping to have your tax penalties lifted since your debt occurred because of circumstances beyond your control? For these and other tax help scenarios, The Levy Group of Tax Professionals has you covered. Our ultimate goal is to provide tax resolution services that satisfy the IRS's demands while also bringing you tangible tax relief. It can be difficult to secure a tax settlement on your own, so if you're ready to take control of your tax problems, we're ready to help. From determining your eligibility to negotiating with the IRS and advising you on avoiding future tax issues, The Levy Group of Tax Professionals has the answers you're seeking. 
Licensed & Insured IRS Assistance
The tax attorneys and enrolled agents at The Levy Group of Tax Professionals are all appropriately licensed and insured for your protection and peace of mind. We're also affiliated with the American Society of Tax Problem Solvers, the National Association of Tax Resolution Companies, and the National Association of Tax Professionals, which helps us stay up to date and aware of all of the tax issues affecting our clients. In addition to our decades of experience, these qualifications make us Kansas City's best source for tax resolution service that means business. 
Stop wage garnishment, claim innocent spouse relief, have a tax lien or levy lifted, or petition for other tax settlements that will solve your IRS problems by calling The Levy Group of Tax Professionals today! We'll be happy to give you a free cost estimate for the tax debt relief services you require. Whether you're an individual taxpayer or a large corporation, and no matter how severe your IRS problems have become, we'll go the extra mile to ensure your financial security is returned. You can rest assured that The Levy Group of Tax Professionals is doing everything in our power to help you. For unbeatable customer service and some of the lowest prices for tax resolution service around, don't look anywhere else. 
tax resolution
tax settlement
tax penalty abatements